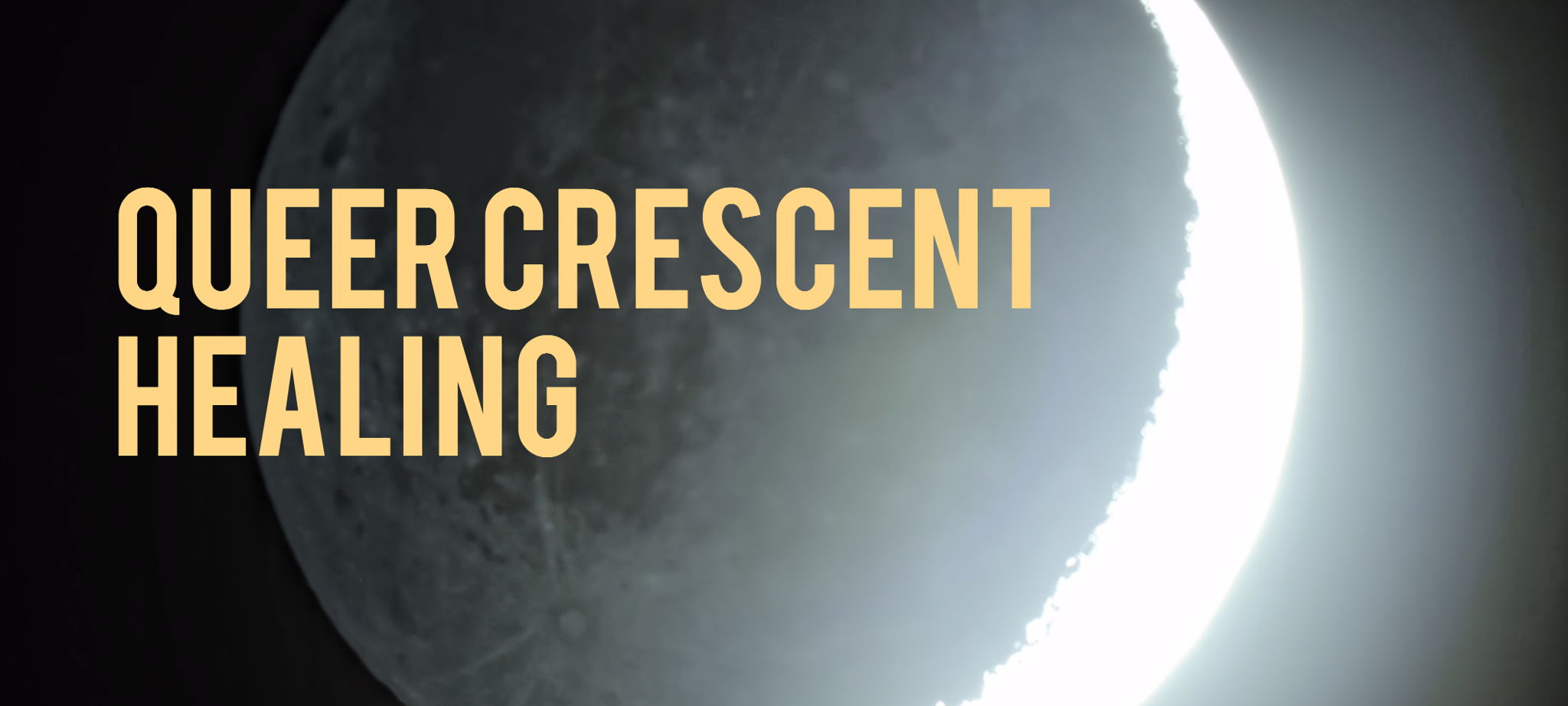 Founded in 2018, Queer Crescent Healing is a healing arts organization centered on community, safety, and healing for LGBTQIA+ Muslims in the Bay Area and beyond. Our programs focus on building resilience, emerging leadership, connecting to spiritual practices and reclaiming our place and power within community.
Why Queer Crescent
: We are the ONLY Queer Muslim healing justice-centered grassroots organization in the Bay Area led by and for Queer Muslims. We've been running on our ancestors' duas and a shoestring budget to dream and bring to life programming for Queer/Trans* Muslims.
Past + Current Community Offerings:
Ramadan Ready LGBTQI+ Muslim and Allies Iftaar Series, Queer Muslim Support Group, Know-Your-Rights Workshops, Healing Through Solidarity workshops
Future Community Offerings:
Leadership Development Program for Queer & Trans* Muslims, Family Support for Queer & Trans* Muslims, National Survey of LGBTQIA+ Muslims
Why Your Support Matters:
We cannot do this without YOU. We have made it this far on our passion, creativity, resourcefulness, and ancestors' duas. Your donation will pay sustainable wages for our cultural workers, stipends for organizers, safe and accessible meeting locations, development of political education curriculum, and healing spaces etc. Our communities have always been on the frontlines fighting against multiple forces including Islamophobia, queerphobia, transphobia, anti-Blackness, and white supremacy. Queer Crescent is building upon this abundant legacy to uplift, heal, and empower Queer and Trans* Muslims of color to be the future leaders of our liberation work. With your your gift, you will invest in the power, brilliance, healing, and nur (light) of Queer + Trans* Muslims.
What we're fundraising for:
Every $100 we raise funds secures an accessible and safe location space for a Queer Muslim Support Group session
Every $500 we raise pays for a stipend for a political education facilitator
Every $1000 we raise pays for 1 healing workshop
Every $5,000 we raise pays for curriculum development for our leadership training program
Donate via Credit Card or eCheck
Queer Crescent Healing FAQ
Is my donation tax deductible?
Yes, we are a fiscally sponsored project of Social Good Fund, which is a public 501c3 organization recognized by the IRS. Your donation is tax-deductible to the fullest extent permissible by law.
WeDidIt FAQ
Is my donation and credit card info secure?
Yes, the security and confidentiality of your information is our highest priority. We will not sell, trade or share your personal information with anyone else, nor send donor mailings on behalf of other organizations, and we will only share personal information if you have given us specific permission to do so.
How do I know that my donation was made successfully?
You will receive an emailed receipt immediately after your donation is submitted and your credit card is processed. Your donation will also show up on your bank or card statement within 1-3 business days.
Do I get a receipt?
Yes, a receipt is sent to your email inbox once your donation is processed. Please be sure to keep a copy of your receipt for tax purposes. If you select a recurring donation, you will be sent an individual receipt each period when your donation is processed.
Is my donation private?
We will not share or sell a donor's personal information with anyone else, nor send donor mailings on behalf of other organizations.